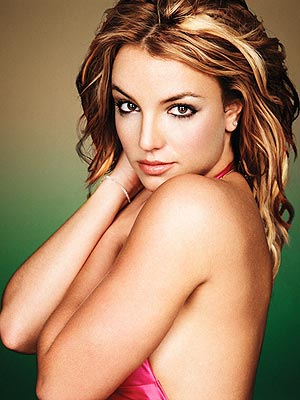 "Prep for this concert started months ago," Joe Moeller, Britney Spears' unofficial number-one fan, told me during a tailgate party he was hosting outside Brit's concert last night in Pittsburgh. "We got the setlist as soon as it came out on the Internet, and we made a mix CD so that we could listen to the whole thing."
It wasn't hard to find Britney's die-hard fans at last night's Circus tour stop. Almost everyone I spoke to was a Britney devotee. Out of the bajillion people I interviewed, only one girl I approached said she was dragged there by a friend. I even met John Mitchell, a dad from Ohio, who claimed he couldn't afford to take his kids to the concert but went by himself because he's such a big fan.
Moeller's friend Jamie Margel got in on the preshow action too: "We also got some sexy corsets to properly accent the circus theme. And we got some fake eyelashes, 'cause we gotta look glamorous and fabulous for Britney."

That's an idea that 18-year-old superfan Brooke Miller took to heart. She paid homage to her Brit Brit by getting decked out Circus-style in black shorts, a hot-pink tube top, a top hat and a coat with tails.
"There wasn't a question about [dressing up]. I've loved Britney since I was 10 years old," Brooke confessed.
Teens Gayle Johnston and Cara Koshut obviously feel the same about Britney, since the homemade shirts they were wearing read "Britney Spears Changed My Life." Gayle also made a Britney necklace out of beads and a deck of cards. So why all the adulation?
"I just love everything she does. I love her music," Gayle said.
"She's human like all of us, and she's just amazing," Cara added. "She cleaned up her life, and that's good."
http://newsroom.mtv.com/2009/03/28/how-do-britney-spears-fans-prepare-for-their-pop-princess-to-hit-the-stage/