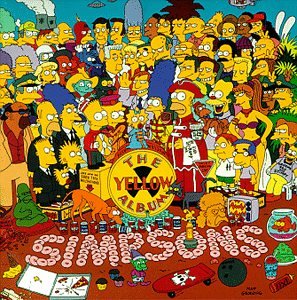 "Simpsons" fans can get the first peek at stamps featuring Homer, Marge & Co. -- and vote for their favorite -- when the U.S. Postal Service unveils the designs Thursday morning.
The stamps will be available nationwide on May 7.
"This is the biggest and most adhesive honor 'The Simpsons' has ever received," said creator and executive producer Matt Groening.
Executive producer James Brooks quipped, "We are emotionally moved by the Post Office Department's selecting us rather than making the lazy choice of someone who has benefited society."
The Postal Service is encouraging people to vote for their favorite "Simpsons" character on its Web site (http://www.usps.com). Fans also can preorder the 44-cent first-class stamps on the site and register for a sweepstakes for a limited-edition "Simpsons" poster signed by Groening.
Elie Dekel, executive vice president at 20th Century Fox Licensing & Merchandising, said the previously announced stamps are a key part of the show's 20th anniversary celebration. "'The Simpsons' is more than just a television show, it's an American institution," he said. "These stamps help solidify this legacy."
David Failor, U.S. Postal Service executive director of stamp services, also predicted a benefit for his organization. "Issuing 'The Simpsons' stamps, which includes known philatelist Bart Simpson, will serve as a great opportunity to interest youngsters in stamp collecting."
http://www.reuters.com/article/peopleNews/idUSTRE5382TZ20090409