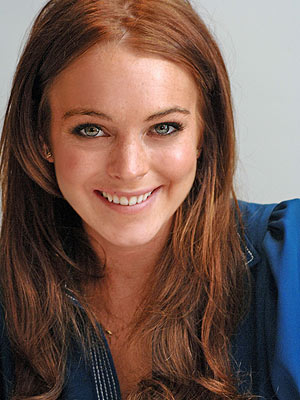 Lindsay Lohan is finally opening her mouth about those rumors that she hasn't been putting any food into it.
"I eat. I had my Big Mac yesterday from McDonald's," Lohan told Us Weekly at the opening of Matthew William's store in New York City. "I eat just as much as I always have."
The 22-year-old actress also said that her recent weight loss is "not intentional," blaming it on "working a lot," "stress" and a "lack of sleep" from traveling. "I think it's all that stuff that adds up."
But she assures the mag that she is not, as many tabloids are claiming, obsessed with weight. "I've never weighed myself in my life," revealed the star.
"They've already said everything about me that they can say," concluded Lohan. "And I've never really cared then. I'm my own person, and people can say whatever they want. I'm still going to be the person that I am."
Feb. 16, 2009, 4:59 PM EST
MSN Entertainment