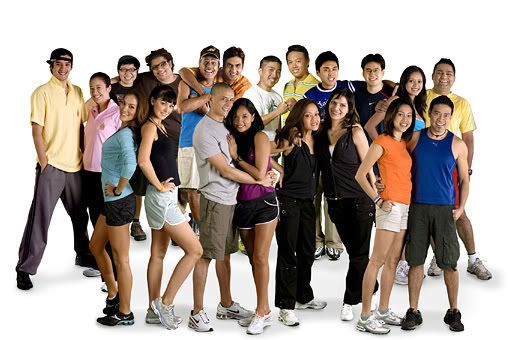 Dubbed by the viewers as the beauty queen and her rude boyfriend, the Philippine representative–
Tisha Silang
and
Geoff Rodriguez
–made it to the final leg of Amazing Race Asia season 3.
Tisha and Geoff cannot explain how they managed to come so far after committing many critical errors that caused them valuable time and put them in danger of elimination. Not to mention the hot-tempered Geoff who is always ready to melt-down in the middle of the race.
But luck favored the dating couple as the other teams got lost going to the roadblock in Muscat, Oman as Geoff and Tisha arrived there the same time as the other teams. They even finished the roadblock easily to come in second behind Ida and Tania from Malaysia. Securing the third and final spot in the finals are buddies Sam and Vince from Hong Kong. A.D. and Fuzzie from Singapore were eliminated.
Tisha and Geoff are now assured of duplicating Rovilson Fernandez and Marc Nelson's third place finish in season 2 or they can even surpass their feat. In season 1 of the Asian version of the Emmy Award-winning reality show, two teams from the Philippines competed but neither of the 2 make it to the finals. On season 2, the Philippines fielded two teams again with one team making it to the final and ended up 3rd place (Rovilson and Marc). This season, we only have 1 team representing the Philippines and they are now among the top 3 teams who have the chance of winning $100,000.00 cash prize and the title of the first Philippine team to win the Amazing Race Asia.
The finale episode of Amazing Race Asia season 3 will be aired on Thursday, November 20, on AXN.
More about Tisha and Geoff here.